Insights into the toughest MTB stage race in the world, the Tour de France of mountain biking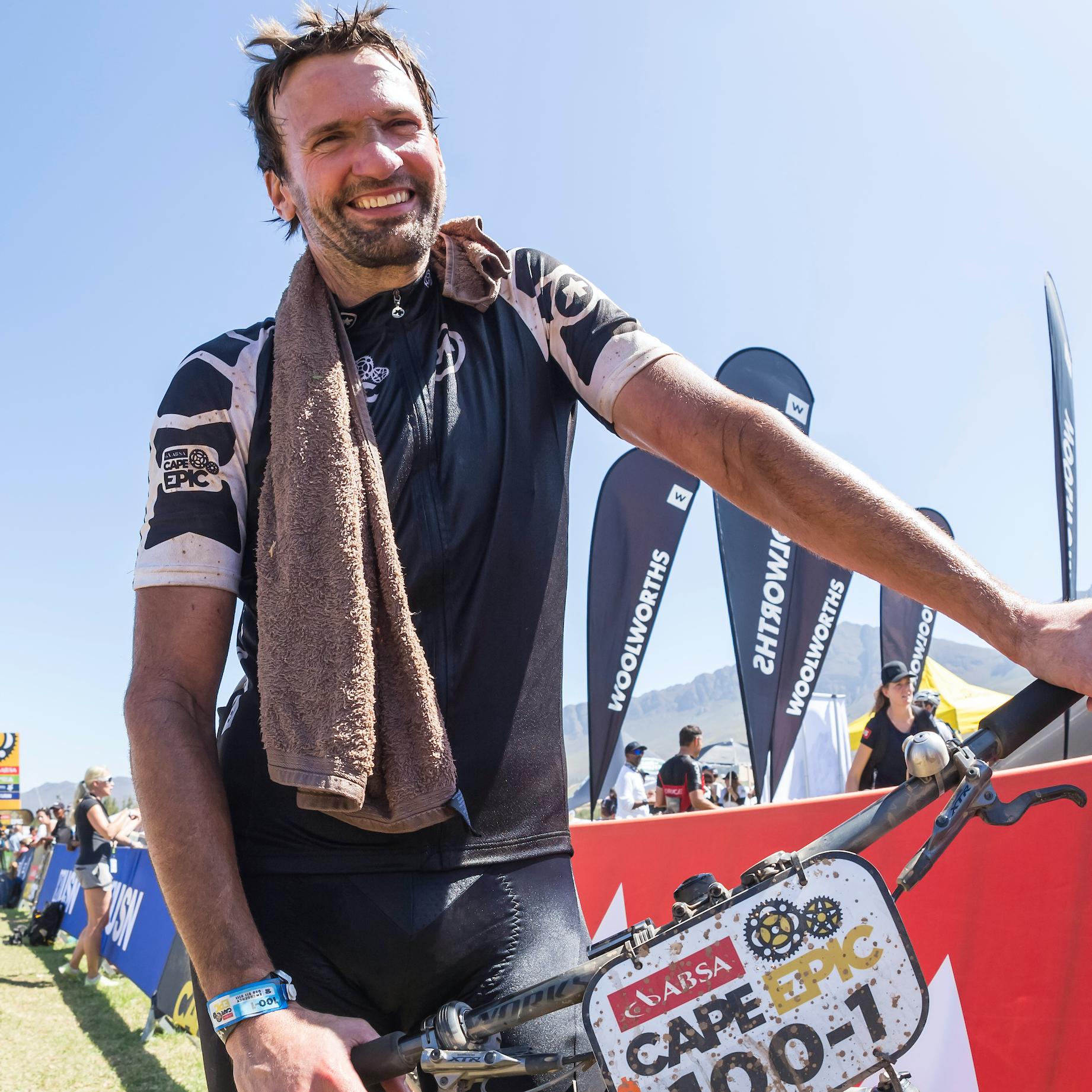 Kevin Vermaak // Absa Cape Epic
"When I first came up with the idea of the Cape Epic, I was 30 and it was a way to spend a really cool year and create something special while I figured out what I wanted to do next. That lasted for about three months, and then I started looking at the event like a real business — the potential to do something great and leave a legacy"
Over the 16 years that it has been staged, the Absa Cape Epic has grown into the world's foremost mountain bike stage race and consistently attracts the world's top riders to South Africa's shores to test their mettle against the Western Cape's most demanding trails.
But the road there was rocky. Kevin tells us his story:
how his vision for the Cape Epic came about
which stones were in his way
what makes the Cape Epic so special
what it was like to participate at the Cape Epic for the first time himself
About Kevin Vermaak
Kevin Vermaak grew up in South Africa and studied electronic engineering at the University of Cape Town. After graduating, he worked in London for eight years in various roles within the IT industry. While riding the La Ruta de Conquistadores mountain bike stage race in Costa Rica in 2002, he came up with the idea for the Cape Epic, returning the next year to put his dream into place. By then, Kevin had already undertaken expeditions to Asia that included mountaineering and mountain biking trips across and around the Himalayas, including riding across the Karakoram mountain range and climbing a 7.500m peak in China. For Kevin, the time had come to create a race that combined breathless athletic demands with breathtaking scenery.