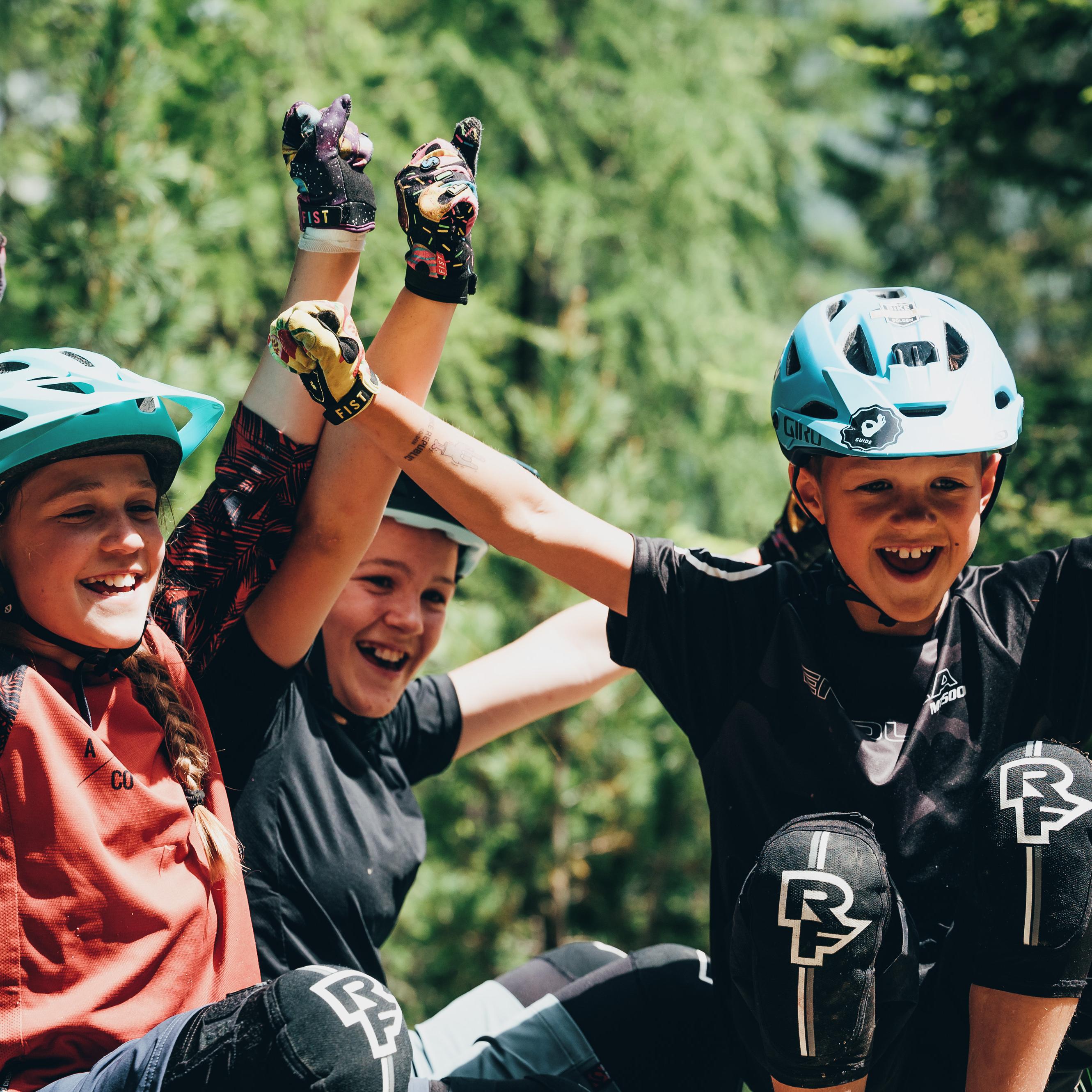 Biking needs GOOD WAYS
– today and in the future.
Everything in one digital space
– created just for you. Ready when you are.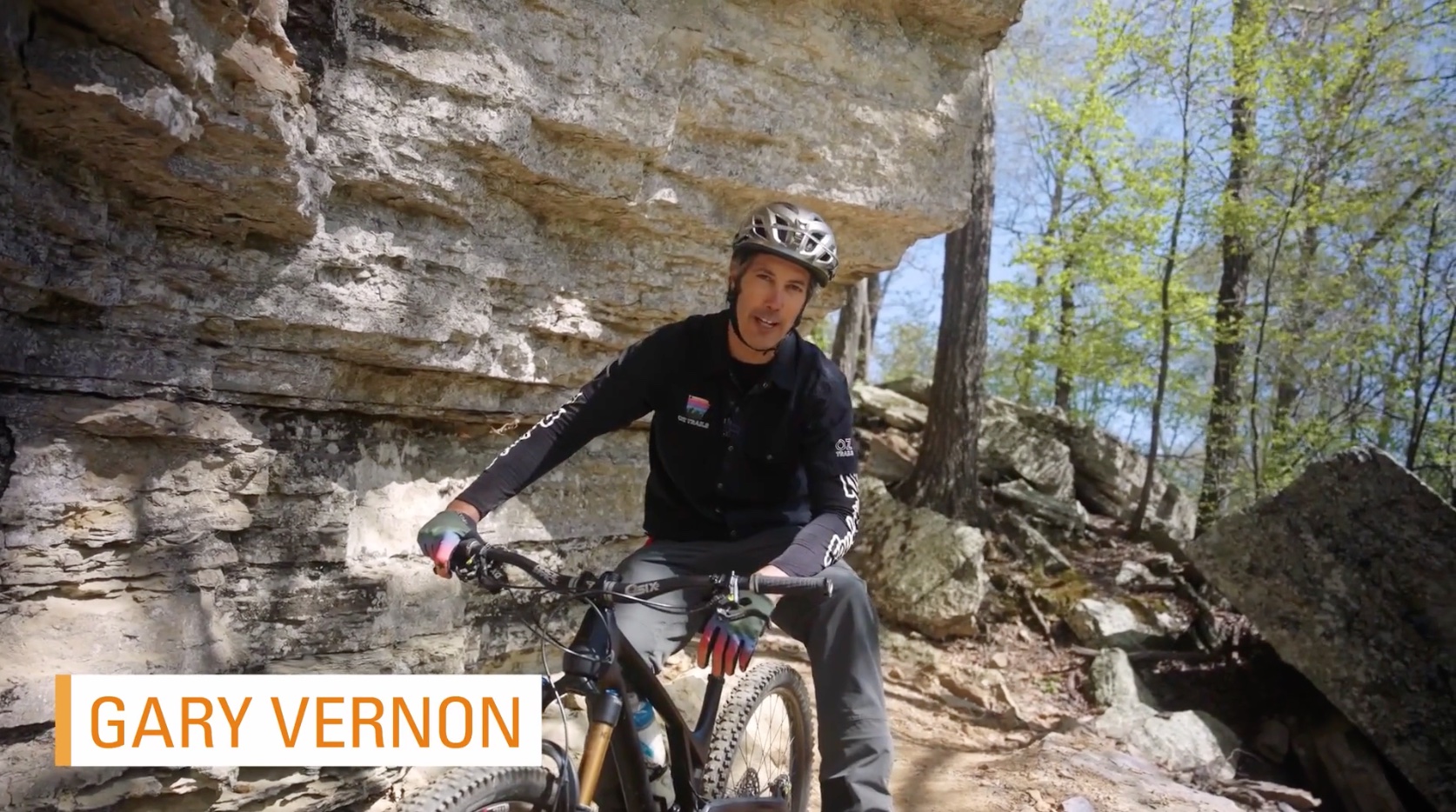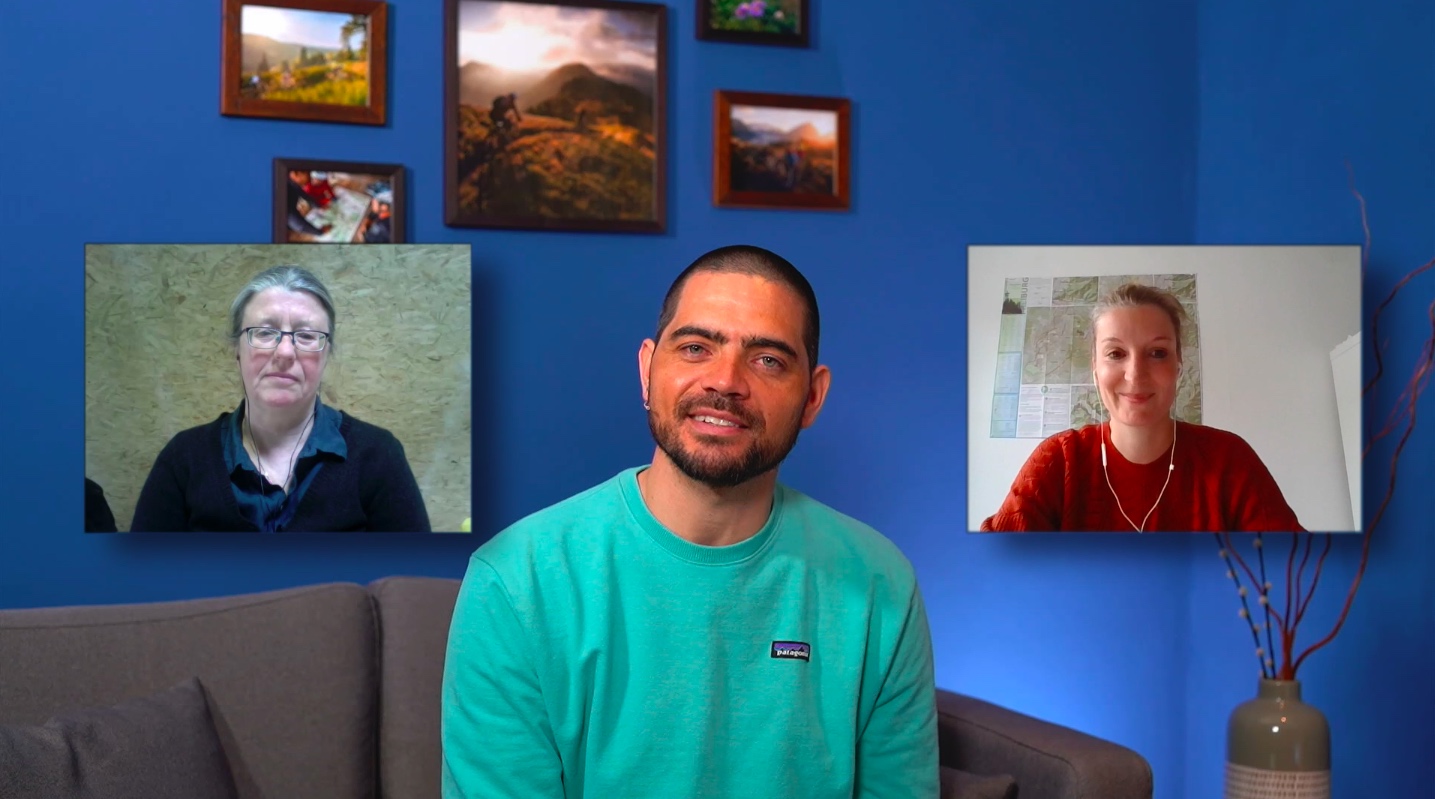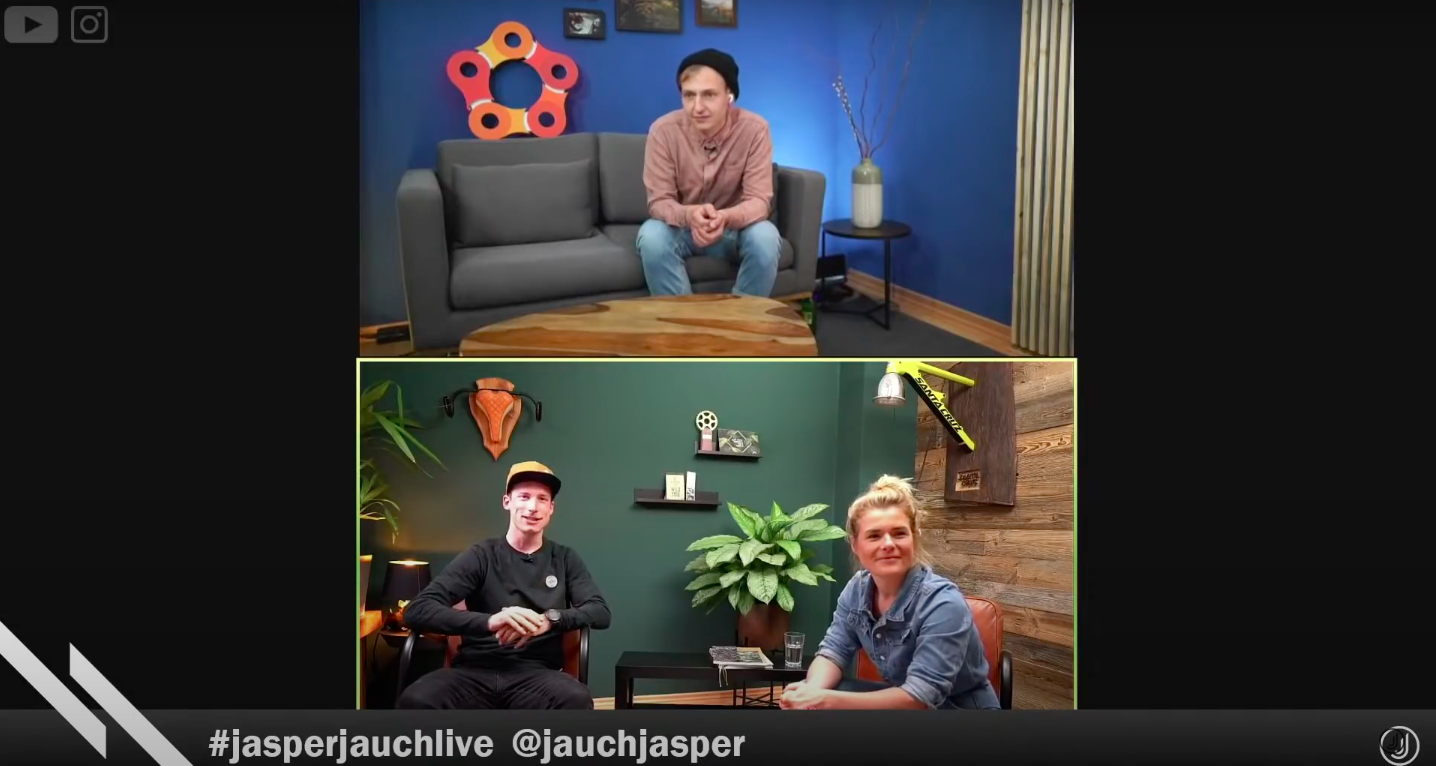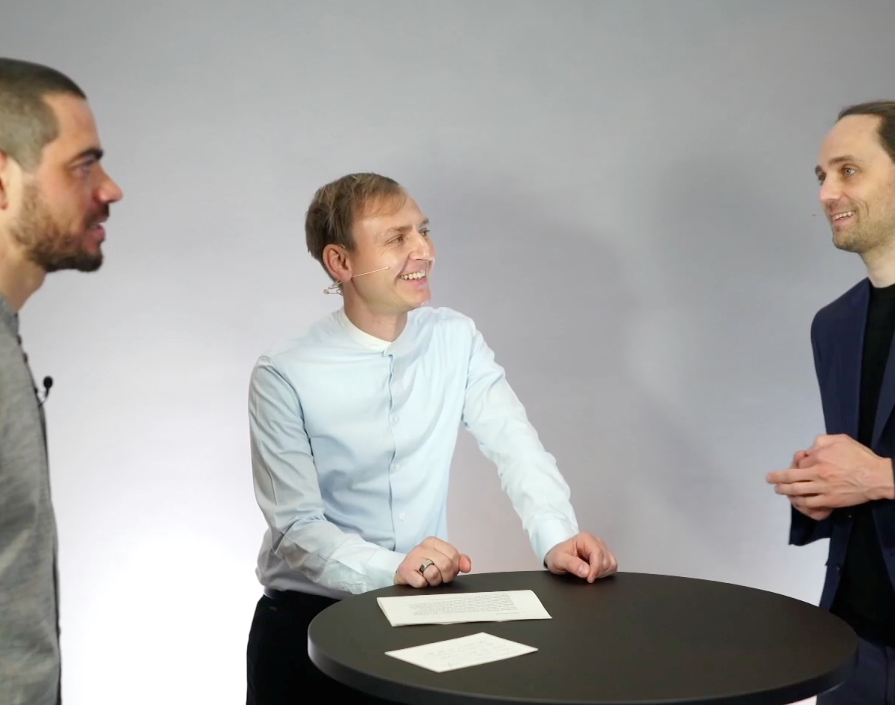 The live event on 24th +25th of May 2022
With interactive sessions and many
opportunities to make new contacts.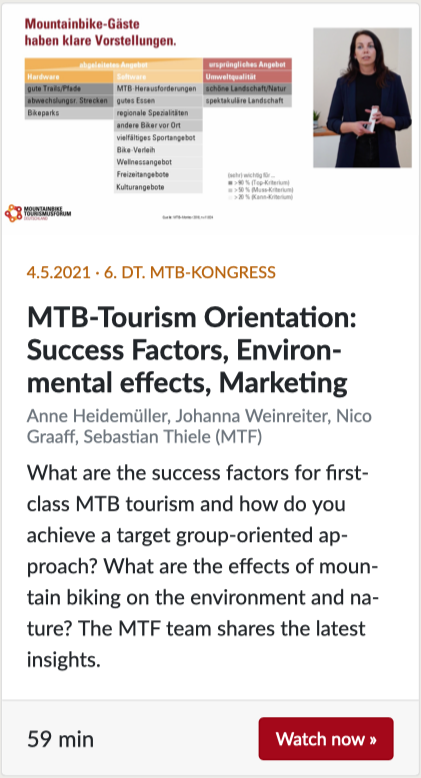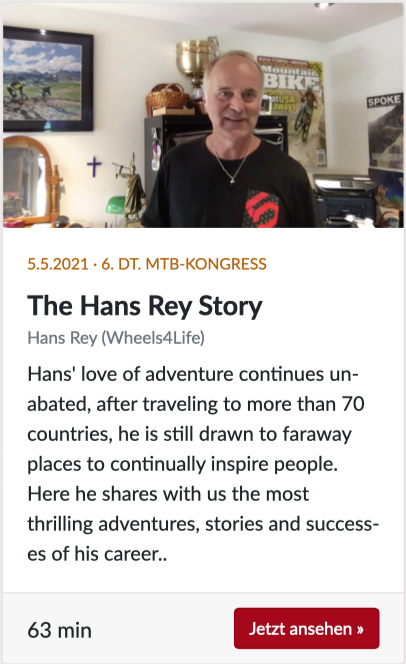 All Summer:
10+ hrs. bike knowledge.
All contents from the MTB Congresses 2021 and 2022. Incl. 2.5 hours of basic knowledge for successful MTB Tourism.
With insights and inspiration from the best.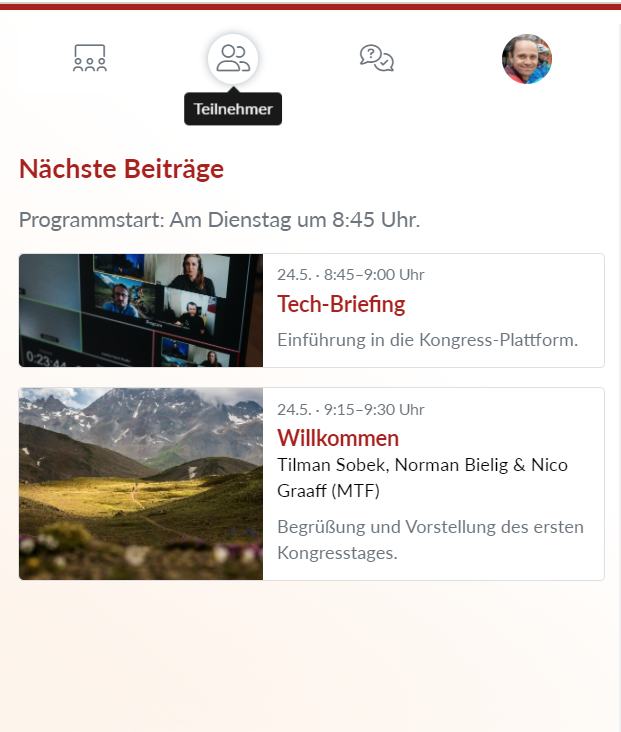 With interactive sessions and many opportunities to make new contacts.
24th+25th May 2022 · Online
Under the motto "GOOD WAYS", the seventh German Mountain Bike Congress focuses on the planning, creation and operation of bike infrastructure. In Germany, as well as in many other European countries, access to high-quality trails, varied bike parks, pumptracks close to home and eventful bike tours is the bottleneck in the development of biking.
The congress provides insight on the processes that lead from an idea, through project sketches, preliminary planning, participation procedures, expert opinions, permits and implementation to the opening of new bike offers.
With varied presentation formats, entertaining conversations, professional opinions as well as an inspiring look at international benchmark projects, we have curated two exciting days full of practical mountain bike knowledge.
At the start of the congress, we will examine the definition of quality bike infrastructure with our guests. In doing so, we will address the following questions, among others:
What makes a good trail?
How are long-term, sustainable bike offers created?
Which models ensure quality and further development?
In the afternoon, we will create space for concrete questions, professional exchange on working tools and in-depth sessions on approval procedures and stakeholder management.
On the second day of the congress, we will take an in-depth look at the project phases that lead from the idea to the trail offer. We will highlight approaches and methodologies in visitor management and look at the importance of trail maintenance. We will share best practices on not only the successful operation of bike facilities, but also on initiatives that promote diversity in biking. The following questions will be on our minds:
Which services contribute to the further development of bike facilities?

How can we manage trails and visitors in a targeted manner?

Which trail maintenance models ensure lasting quality of experience?
You want access to all lectures and presentations of the MTB Congress 2021 + 2022?
Then send us an email to kongress@mtf.bike and book your ticket for € 150. Thereby you can use the knowledge platform all summer and stream all sessions incl. basic knowledge for successful bike tourism.